Trends
Technical writing has become an increasingly essential occupation in business and government, jobs can be found in almost any industry sector because of the need for users' guides, instruction manuals, and training materials. Demand for Technical Writers is expected to grow because of the need to communicate new scientific and technical information to others.
Testimonials

It has been a great experience working with TechTotal. Within a months time I have learnt a great deal on Technical Writing Tools, based on which I was able to get a job at Tata Consultancy Services (TCS) as a part of their TechCom department with very good compensation package.
I especially thank my trainers for imparting their knowledge thoroughly and continuously to students at TechTotal. I recommend TechTotal as one of the best institutes for Technical Writing where one can learn under a professional and friendly environment. I wish all a very successful future.


Shayeri Sen – Technical Writer
Tata Consultancy Services (TCS)

TechTotal is well equipped with good trainers, lab-section, Course Syllabus, and Training materials.......
"I came with no knowledge of Technical Writing and got away with much confidence and in-turn a good job". The methods and presentation style of the instructors are very good. I would strongly recommend TechTotal to others...

Seetaram, Sr.Technical Writer
Motorola




I thank you very much for the training and guidance from you, which helped me a lot in breaking into this Technical Writing field with ease. The course, techniques, syllabus and the faculty are up to date and well in pace. I appreciate TechTotal for giving such valuable training where teaching and guiding resources are scarce for aspirants.

VIJAYA KUMAR - Technical Writer
Satyam

The practical and theoretical knowledge I have gained from "TECHTOTAL" has helped me to enhance my ability & to excel in my current scope of work as a Technical Writer with Wipro. I take this opportunity to thank my Institute for providing me with a stabilized foundation on which I am able to build my career.

Sushma Rewatkar, Sr.Technical Writer
Wipro Technologies, Hyderabad

The instructors are very knowledgeable, sharp and peculiarly patient which is assistive for graduates from non-technical background....
The training was informative and very extensive. The co-operation and assistance given by TechTotal for attaining the job is very appreciative....
The course was very practical and applicable to our current projects.......

Sagar,Technical Writer
HP

Thanks to the dynamic team of Techtotal who have been instrumental in me gaining a foothold as an Instructional Designer. The training style and approach of Virender, Stephen & Shravan are highly commendable, who complement each other for effective training. I intend to maintain the same rapport with you folks and master this creative field on par with you.

Regards,
Angela Paul – ADP

"I take this opportunity to thank TechTotal and specially the dedicated trainers for their valuable training which really helped to solve issues in my real time projects"

Sushmita, Karvy

"I am very pleased with the training and guidance given by TechTotal it was a wonderful experience where I got to learn new things in instructional designing and e-learning"

Rasika, Google

"It was a good learning experience from TechTotal which really helped me to create tutorials, simulations and other e-learning materials"

Krishna, Adayana

My heartfelt thanks to the creative team of Techtotal for incorporating the changes I requested and sending the certificate.
I take this opportunity to thank instructors individually for assisting me in my quest for success.
Murali really terrorized me on a lighter note, he was a task master in ensuring that we don't miss his presentation even for a second. I enjoyed his sessions thoroughly. Being a trainer myself, I was able to gauge the pulse of the audience.
Sudha, Rakesh and Rekha are invaluable trainers with excellent subject knowledge and I thank them specially for my successful certification.
Shravan, you deserve a special note of thanks for all the motivation and assistance you were able to provide me throughout the duration of the course. Your help paved the way for me to deliver the best of my efforts. Sharing the sample projects of students imparted a high level of competiveness to my learning

Thanks a ton to the entire teaching fraternity of Techtotal. Kudos to you!

Warm Regards,
Parul- Bangalore
Unisys

Shravan you have been the pillar of my success in Instructional Designing and I really appreciate the support and motivation I have received from you during the course.

Donna Stewart- Trainer, Instructional Designer
Newyork, USA
Learning Links Consulting

I completed a certification program in Technical Writing from Techtotal Systems. They followed a systematic approach in training, including both theoretical & practical aspects of Technical Writing. The immense support and guidance offered by them was instrumental in me securing the job of a Technical Writer at Convergys. The support they have offered even after the completion of the success is worth mentioning and to this day I can get in touch with them for any help that I might need in the professional domain.
The timely response from instructors, online access to portal and the tutorials are the differentiating factors from other conventional institutes,
Thanks a lot to Techtotal and Mr. Shravan for your help.

Sonia rajan
Convergys

I had prior experience in teaching, courseware designing and content creation before enrolling in Techtotal. The course enabled me to acquire the much needed exposure for entering the e-learning industry within a short span of time, say one month! I secured a position as Instructional Designer in a reputed e-learning company upon successful completion of the course. My heartfelt thanks to the entire team of Techtotal and Mr. Shravan, especially for the guidance and motivation provide to me throughout my stint at the institute. I recommend this course to all aspirants who wish to build a career for themselves in the e-learning industry. All the best.

Regards,
Rajib

Wishing you a very happy new year!
Yes this has turned to be a really happy new year for me since I could crack the interview and land up in a job as an instructional designer in ELC, a reputed e-learning company based in Singapore. I feel extremely fortunate in securing a job in the very first interview
I express my immense gratitude to the whole creative and helpful team of Techtotal for the assistance provided for the entire duration of Instructional Designing course. Please send me the link where I can pen my testimonial for this remarkable institute of learning.

Regards,
Vandana Chaudhary

I vividly remember the day when I made my way into a narrow lane on a hot Monday afternoon to enquire regarding the instructional designing course. I entered a tall building christened Tech Total beaming in bright orange color which was an easy eye catcher. My desire to learn ID has reached its logical conclusion, in that Techtotal strengthened my vision and enhanced my skills and knowledge. This has empowered me to develop as a competent individual and a content developer with skills ranging from storyboarding to drafting thesis. The quest for creativity and knowledge has been satiated and my overall experience in Techtotal is marvelous and scintillating.

Mythri - Deloitte

I found the course pertaining to Instructional Design very interesting and apt for the evolving times as many firms are vying to gain a foothold in the domain of e-learning. The topics are systematically designed and logically structured and the know-how dovetailed for identification and management of opportunities in the market is highly useful.
The accessibility of trainers for immediate clarification of doubts and the convenience of online sessions imparted effectiveness and professionalism for creative learning. Since I had a tight schedule, customized modules and flexible timings offered by Techtotal was path breaking. I take pleasure in recommending this course to aspirants for content development, technical writing and instructional designing and those who intend to achieve high success in their career.

Nutan Erathi
Instruction Designer
ExcelSoft Technologies

When my friend initially referred Techtotal I dismissed it as another conventional place with no sound base but I was spell bound with the professional approach of the staff at the institute. Techtotal offers the best training one can ever think of in the domain of Technical writing and Instructional Designing. Moreover they not only impart training but focus on the holistic development of an individual. Eventually I, my friend and other friends in our sphere of influence have benefited immensely and take pride in the fact that we are products of Techtotal. I'm sure that this endeavor of Techtotal in creating high-end professionals will continue in the coming years and I wish them all the best.

Revathi - IBM
The inadequacy of professionals and huge demand in this field has provoked TechTotal to take an extra mile in the field of training and consulting. We have launched training and placement methodology as a part of creating awareness in technical writing and to set standards for meeting industry requirements. There is no such kind of placement cell, which would ensure a bright and long lasting career in the field of information engineering. Training activities are undertaken by the professionals who have years of experience and vast expertise in different domains of technical writing. As a result of our innovative methodology in this domain, we have outshined in technical writing and encouraged professionals in taking Technical Writing as exigent career option.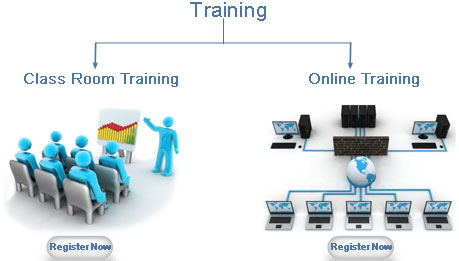 Methodology

Our industry experience enables us to design training programs and direct the learner's experience to match the skill requirements of companies.
| | |
| --- | --- |
| | Driven by Experienced Faculty |
| | Pioneering Teaching Methodology |
| | Daily Exercises |
| | Real-Time Projects |
| | Personalized Guidance |
| | Hands-on tools Practice |
| | Focus more on practical issues |
| | Self-explanatory supporting materials |
| | Placement Assistance |
TechTotal Coporate Video - All About Technical Writing
Program Highlights



TechTotal conducts learning sessions on the latest techniques, tools and technologies for pursuing a Technical Writing career. We offer customized trainings based on the needs of beginners and advanced professionals.
Software Development Life Cycle

Using Style Guides

Audience Proofing

Technical Editing

Documentation Procedure

Proof Reading and Reviewing

Templates

Testing Documentation Products

Content Development

Technical Writing Tools & Writing Techniques
Placement Assistance

Version Control
Specialization

Corporate Training
Live Projects/ IT Exposure
Industry Expertise Training

Conducting Demo Sessions
Course Module

You can use our online payment option if you're holding any credit or debit card. DD or check payments should be made in favor of TechTotal Soft Systems Pvt Ltd payable at Hyderabad.
Live Exposure/Expertise



This training is also supported with the help of live projects in Technical Writing which provides industrial exposure to the candidates & helps the Candidate to finding a suitable job in IT. Though available in abundance, IT jobs do not come easy. One needs to have the right mix of academic, technical and behavioural skills to be reckoned as a deserving candidate. Apart from the tailor-made certificate courses, TechTotal indigenous Career Development Program focuses on developing the students' overall Technical skills, personality and other professional skills, making them more eligible for top IT jobs.
Being Hyderabad's most respected Technical Writing certification training provider, we have excellent contacts in the IT industry and are the preferred institute they approach for meeting their staffing requirements. This enables us to provide assistance to our participants in getting jobs. We are holding discussions with recruitment agencies outside Hyderabad so that placement assistance can be extended to participants from other places in India.
Matching the gradual industry requirements, TechTotal Placement Division has been providing 'Total Placement Assistance' to all its students. Some of our students have made their way into prestigious organisations like Wipro, Motorola, IBM, Sierra Atlantic, HP and SQLStar to name a few.
FAQs

1. Should I have any qualification with a computer background prior to pursuing this course?
A: No, It's enough if you have the ability to communicate in English. You will be trained with required Technical Writing Tools.
2. Do you provide any assistance to get a job after completing the course?
A: Yes, we assist you in getting a job. You can register with our placement Division.
3. Do you have any flexible training schedule for the working employees?
A: Yes, there are special batches for working employees (day/night shifts) and regular students
4. Are you providing any course material for the trainees?
A: Yes, every trainee enrolled for the certificate course gets a softcopy (CDs) of the required material.
5. Do I need to have a PC at home?
A:We have lab facility with ample number of systems. You can practice in the lab on prior intimation.
6. Do I get any guidance while practicing in the lab?
A:Yes, adequate staff is appointed to help you in the lab.
7. What is the scheduled class duration?
A:The class is scheduled for 2 to 3 hours based on your level of understanding
8. I am a science graduate. Am I eligible for this course?
A:Yes, any graduate with any specialization can join this course.
9. How much time should I devote to study, assignments and projects?
A: Learning ability may vary from learner to learner. We suggest at least 5 hours of study per week in order to get through the certificate course
10. What is the expertise of your faculty?
A: To mould you into a competent Technical Writer, we have expert faculty with specializations in academic and technical education.
11. Do I need to wait till the batch starts?
A: No, we start the training immediately after the registration.
12. Can I hold the course and join later?
A: Yes, you can take a short break and rejoin the training.
TECHTOTAL-WHY ?
A Professional Organization to Guide You
TechTotal Soft Systems Private Limited is among the few organizations in India that provides professional technical documentation services. We have professional experience and technical expertise to meet the growing technical writing needs of corporates and individuals. TechTotal partners with peer technical writers and domain experts to provide the tools and training for organizations to institutionalize successful documentation strategies. TechTotal is a group of technical writers and engineers. We work on writing projects for large and small corporations. Our team consists of technical writers and editors, many of whom are skilled programmers, engineers, and scientists. Our diverse and extensive technical backgrounds allow us to quickly understand your product or process.
Clients

Course Title: Certificate Course in Technical Writing

Course Code: TWC
Eligibility: Any Graduate
Duration: 30Days - Normal Track/ 15days - Fast Track
Also Available: Weekend Classes (Saturdays & Sundays) -7 Weekends Program
Timings: 10.00 - 12.00 PM, 02.00 - 04.00 PM
04.00 - 06.00 PM, 07.00 - 09.00 PM
Course Outline:
1. Technical Writing
2. Software Development Life Cycle - SDLC
3.Technical WritingProcess
4. Document Delivery Life Cycle - DDLC
5. Document Deliverables
6. SME Interviews and Project Planning
7. HTML & XML Intro
8. Writing Skills
9. Style Guide and Standards
11. Technical Writing Software Tools
12. Microsoft Word
13. Adobe RoboHelp
14. Adobe FrameMaker
15.Snag IT
16. MS- Visio
17. PowerPoint
18. Photoshop
19. Reviews, Delivery and Publication
20. Resume Preparation and Certification

Course Modules Description:
2. Software Development Life Cycle - SDLC
Software Development Life Cycle
How Software is developed, tested, maintained and retired
How products are installed, configured, customized and deployed
Relating software product features and business benefits
Working with programmers and testers
Understanding software requirement specifications
Analyzing product architecture
Documentation development life cycle
Types of documents associated with software products
Different types of software and applications
Understanding Audience/Readers
Collecting and Organizing information
Drafting information verbally and visually

Producing Information



4. Document Delivery Life Cycle - DDLC
Document development process
Estimating Technical Documentation
Documentation Planning
Selection of Tools
Information Architecture
Templates and Page design
Audience Profiling
Task Analysis
Content Development
Elements of Style
Technical Reviews
Editorial Reviews
Formatting and pagination
Document Conversions
Content Publishing
Quality Control

Content Maintenance



Types of Software/Hardware documents
End-User documents
a. User Manual, Administrator Guide, Online Help Files
b. Quick Reference guides, Release Notes, Read Me Notes
c. Training Presentations, Deployment /Installation Guide
Technical Documents
a. Functional Requirement Specification (FRS)
b. System/Software Requirement Specification(SRS)
c. Application Program Interface (API)
d. Design/Architecture Documents, Project Plan
Marketing and Web Documents
a. Case Studies
b. White Papers
c. Proposals/ Success Stories
d. Product Briefs/Brochures
6. SME Interviews and Project Planning
1. Role of SME
2. SME objectives
3. SME interviews
4. Purpose of SME interview
5. Types of SME's
6. Technical Writer and SME interactions
7. How to conduct SME interviews?
8. Modes of communication with SME
9. How to gather information from SME
10. How to create documentation Checklist
11. SME reviews
12. How to create project plan
13. Tips for conducting SME interviews
1. Why HTML
2. HTML Document Structure
3. HTML Tags
4. HTML importance in Technical writing
5. Styles and CSS
6. Why XML for Technical Writers
7. XML Vs HTML
8. Introduction to XML
9. Introduction to DITA and single sourcing

1. How to write clear and concise sentences
2. How to Write Steps, Instructions and Procedures
3. Organizing the content
4. Using simple words/Plain English
5. Logical sequence of Writing
6. Writing Sentence and Paragraph
7. Words to Avoid in Technical Writing
8. Document Flow
9. Tone and Rhetoric
1. What is Plagiarism
2. Steps to ensure Plagiarism free content
3. Types of Style Guides
4. Documentation Standards
5. Microsoft Style Guide for Technical Publication (MSTP)
6. Plan your writing
7. Document Conventions
1. Punctuations and Mechanics
2. Capitalization
3. Active Voice and Passive Voice
4. Writing clearly and concisely
5. Editing content, grammar and syntax
6. Proof Reading
7. Grammar Practice and Assignment
8. Email Etiquettes
11. Technical Writing Software Tools
Microsoft Word – Text Editor
Adobe RoboHelp - Help Authoring
Adobe FrameMaker – Content Publication
Snag IT – Image Capturing
Ms Visio – Image Drawing
PowerPoint – Training Presentation
Adobe Photoshop – Image Editor
12. Microsoft Word – Word Processing Tool
1. About Microsoft word
o Introduction
o Features
2. Starting the Application
3. Accessibility, Formatting Text
4. Font and Paragraph settings
5. Bullets and Numbering, Cross-references
6. Borders and Shading, Styles and Formatting
7. Template Creation, Creating Sections
8. Working with Table, Bookmark &Hyperlink
9. Generating Table of Contents & Table of Figures
10. Header and Footer, Footnote and Endnote
11. Working with Reviewing toolbar
12. Toolbars, Shortcuts, Protecting the Document
13. Watermarks/Columns/Change Case
14. Generating Index, Auto text and AutoCorrect
13. Adobe RoboHelp – Help Authoring Tool
About Online Help

Planning an Online Help, Understanding RoboHelp Interface
Creating your First Help project, Working with Topics & Folders
Working with TOC, Index, & Glossary, Generating Output
About Types of Layouts, Applying Template and Style Sheet
Controlling CHM Window and Skins
Working with Links, Pop-ups, Triggers, and Drop-downs
Working with Graphics and Text boxes
Creating Related Topics, See Also and Keyword Link
Playing with Marquee, Triggers, and Splash Screen
Creating Dropdowns, Expanding, Hyperlinks and Popups
Changing the primary layout, Tools in RoboHelp Html
Creating and Working with Tables, Creating and Displaying Browse Sequence
Creating Manually/Automatically Multiple TOCs, Indexes, and Glossaries
Single Sourcing - Conditional Build Tags and Batch Generation
Creating Context-sensitive Help, Importing Files & Skins, and Merging CHM
Understanding the Project Source Folder and Files
Generating Reports
14. Adobe FrameMaker – Technical Content Publication Tool
Introduction
Usage of FrameMaker
FrameMaker v/s MS Word
Getting Started, Accessibility
Creating/Importing Documents
Saving New File Formats
Basic Text Formatting
Working with Tags, Tables
Tools Palette, Drawing Tools
Working with Paragraph and Character Designers
Working with Frames, Anchored Frames and Alignments
Working with Body, Master and Reference Pages
Page Designing and Defining Variables
Hyperlink, Cross Reference, Pop-Ups and Image Mapping
Generating Table of Contents, Index and Glossary
Creating Books, Conditional Text and references
Document Conversions

15. Snag IT – Image Capturing Tool
About Snag IT
Introduction
Features
Starting the application
Image Formats, Batch Convert Images
Exploring the Program Window
Capture Profile, Image Capturing Modes
Creating WebPages, Creating simple Demos
Companion Applications
Snag IT Editor
Snag IT Studio

Catalog Browser
16. MS- Visio - Image Drawing Tool
17. PowerPoint - professional presentation tool
18. Photoshop – Image Editing Tool
19. Reviews, Delivery and Publication
What is a review cycle

Types of Reviews
Who are the different people involved in a review
How to implement reviews
Life cycle of reviews
Delivery modes
Delivery methods
Printable Document and Online Documents
Editing, formatting Proof Reading techniques
Format documents to enhance communication and visual appeal
Version Control System
20. Resume Preparation and Certification
Students Query handling
Mock interviews and industry orientations
Writing Assignments, monitoring and Feedback
Online Test

Certification



Live Chat with the Trainer....
Contact Us for Registration
TechTotal Soft Systems Pvt Ltd
No: 147, 4rth Cross, Next to Shirdi Sai Baba Road
Cambridge Layout, Indiranagar
Bangalore - 560008
LanLine: 080-41179782, Mobile: 9663015166/9989699562
Email: training@techtotalsystems.com
Website: www.techtotalsystems.com
Portal: www.techtotal.co.in
Visit our new blog http://blog.techtotalportal.com